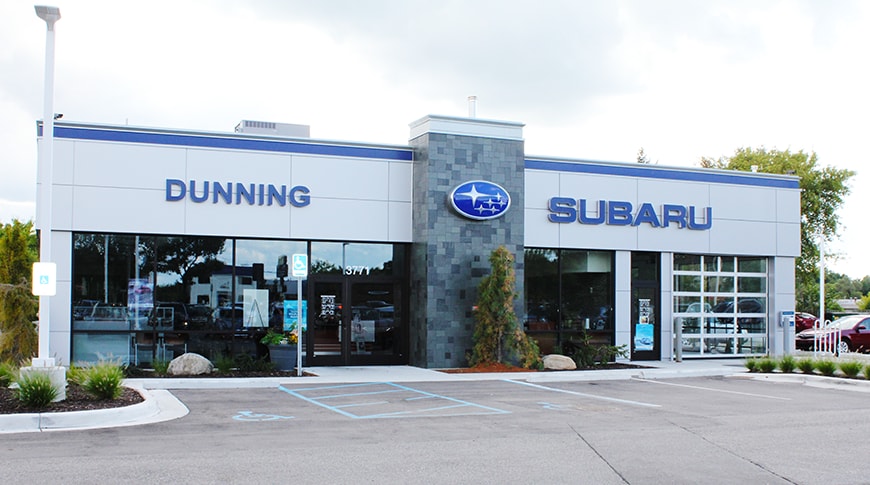 Our Story
Subaru Of Ann Arbor has been family-owned and operated for 30 years. Joining the Subaru Of Ann Arbor family in 1986 and the Ann Arbor community in 2004, we're proud of our history. We take pride in being unique and in our core values: Commitment, Integrity, Respect, Loyalty and Discipline. We love to share our enthusiasm about Subaru and believe the relationship we establish with you today will thrive for years to come.
Our dedication and hard work has earned us recognitions that we are very proud of including, the Stellar Care Award. Prestigious and nationally ranked, this award is given to dealerships that exceed customer care. A true reflection of our drive and passion to provide excellent service and care!
It doesn't just end with customer care though. "Experiencing the Subaru Of Ann Arbor Difference" is also about community involvement, making a difference and being an active participant. Every year we do our part by supporting many local and national charities! From raising money, to helping with food drives and even gathering toys! Subaru Of Ann Arbor really cares about sharing the love.
Learn about these organizations
We care so much about making the experience of our customers and our community a great one, we've made strides in renovating our dealership to serve you better and become more environmentally friendly to our community. We hope you'll come in and become part of the family! We look forward to meeting you.
Top Reasons To Do Business With Subaru of Ann Arbor