Grand Opening
Welcome to our Grand Reopening Page.
We're happy to announce that we've reopened and we're proud of the changes we've made at Dunning Subaru for you, our loyal customers. We've added more room and conveniences to make your visit to our store, as smooth and stress free as possible. Our spacious Showroom provides a warmth in the winter and keeps you out of the summer heat with more vehicles featured inside for your shopping convenience. From a bigger Service area that can get you in and out faster than ever before, to a comfortable waiting room that provides you with free Wi-fi access and other amenities while you wait. Dunning Subaru is proud to provide our customers with a great space to come to during and after you buy a vehicle. 
Here are some of the changes you can benefit from when you visit our updated store:
Larger waiting area

Comfortable chairs in waiting room

C

omplimentary gourmet coffee

Free wireless Internet

Children's play area

Larger Service Bays

Larger Indoor Showroom

Larger bathrooms




Quiet Business area



Visit us at Dunning Subaru in Ann Arbor today and experience the Dunning Difference.
Our Renovation Project
Welcome to our renovations page! Here we will keep you apprised of all the progress and updates we are making on our store to better serve you, our customer.

This first picture was the concept art of the outside of the store and what it will look like once it's finished. We are so excited to see it finished and we hope you enjoy all the amenities we will be adding for extra convenience. 
So what are some of these changes we are making?
Larger waiting area

Comfortable chairs in waiting room

C

omplimentary gourmet coffee

Free wireless Internet

Quiet Business area

 
 

 

Children's play area

Larger Service Bays

Larger Indoor Showroom

Larger bathrooms

and much more!
Renovation Weeks 1 to 7
On week one of our renovation we see the trucks coming in to move stuff around and start! Don't worry though. We set up signs with the exciting news about our renovation and safety measures for everyone coming into the store to stay safe while working or shopping for a vehicle.




We want everyone to know that we are still open while we renovation! Pardon a little noise!

 
| | |
| --- | --- |
| Welcome banners are placed in the pathway to the entrance along with beautiful scenery as you walk into the store. The renovation is moving along nicely and thankfully the weather has been holding up very well for the projects progress. So excited! Have you seen the renovation in progress recently? Are you excited too? | |
| | |
| --- | --- |
| Now into the third week of our progress and there's a new wall in place! We appreciate all the hard work that the crew is putting into making this renovation and expansion a great success! Thank you for all your hard work! |   |
| | |
| --- | --- |
| Week 4 brings more changes around the outside of the dealership. As concrete gets poured and dirt gets shifted around we are starting to slowly see where the new foundation is being laid down for the bigger showroom. |   |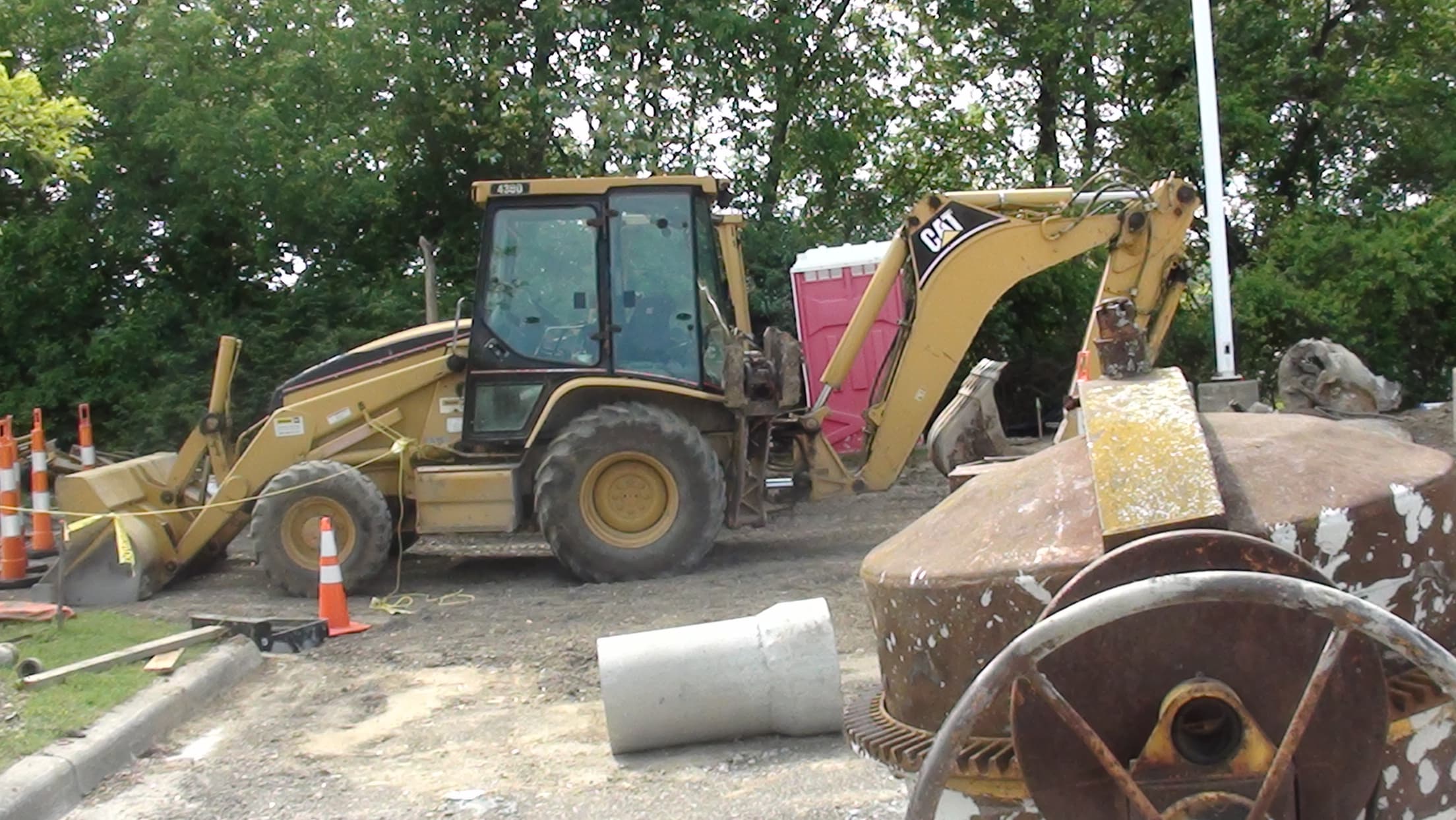 The face of the building is finally starting to change now as pieces of it get taken off or altered. It's not easy to contain the excitement as we envision how nice it's going to look once its finished. Thank you again to all of the construction crew for helping us create a new space to better service our customers with.
Renovation Weeks 8 to 16
Week 8
After a few weeks worth of the renovation project being in full swing, we are starting to see how the back of the building is coming together. Doesn't that look really great? We're so excited to have a bigger service bay that will help serve our customers better.
Week 9 - 11
They are finally installing new areas around the front, the back and even the top of the building. So many changes and it's all happening so fast! We are really looking forward to our bigger showroom and waiting areas. We have always been supportive of the growth in the Ann Arbor area over the last 25 years and are extremely pleased that we can now grow in all kinds of ways to better serve our customers too. 
Week 12 - 13
Weeks 12 and 13 bring some progress on the front of the building. We are finally starting to see the new face slowly taking shape and you can really appreciate how much bigger our showroom and service area is going to be once it's done. How thrilling to see so much progress with our renovation! Have you been into our store lately? We know its a little dusty but we still offer the same great service and are excited to share our growth with you. Come in today to see the changes we're making to better serve you.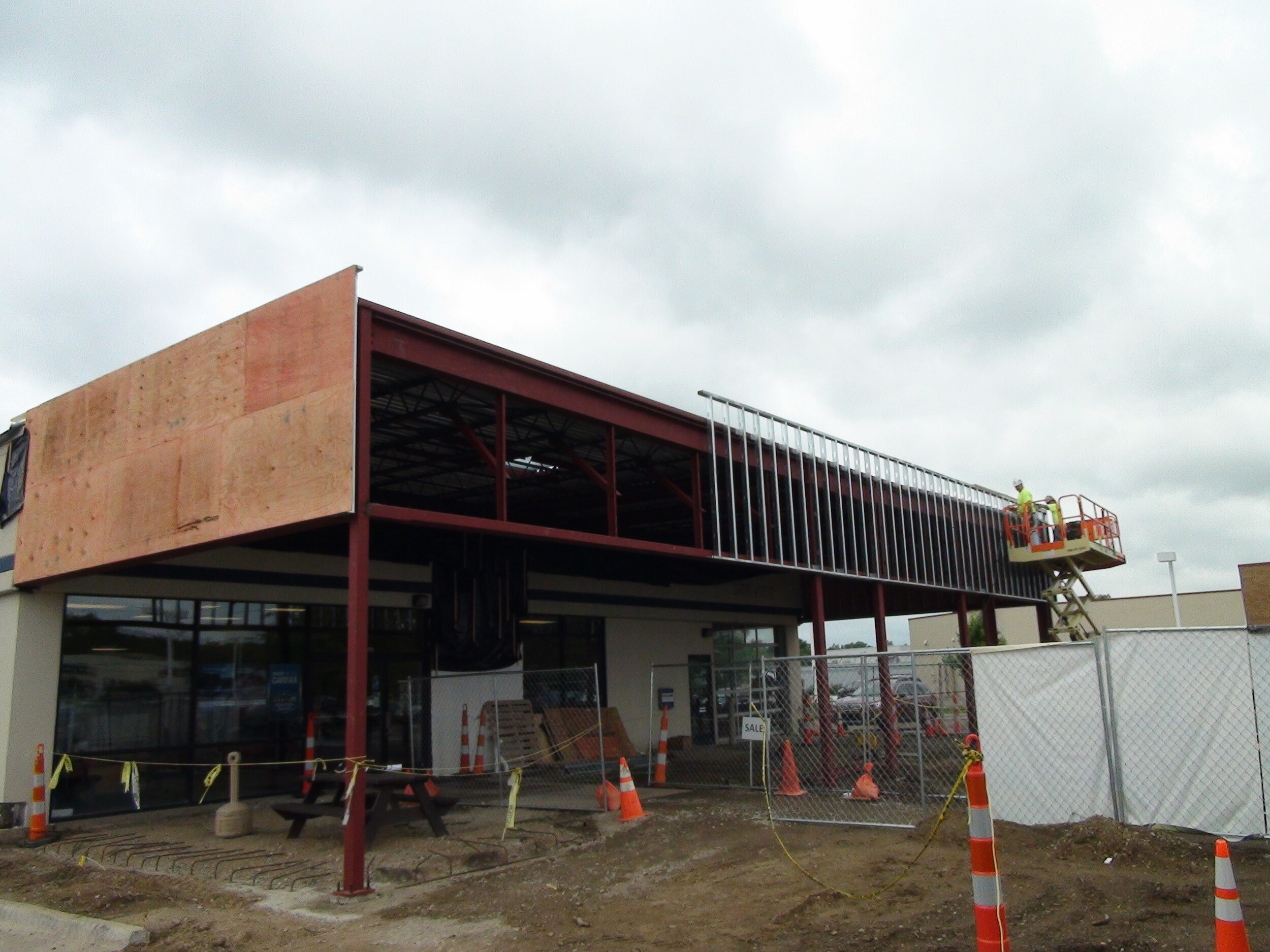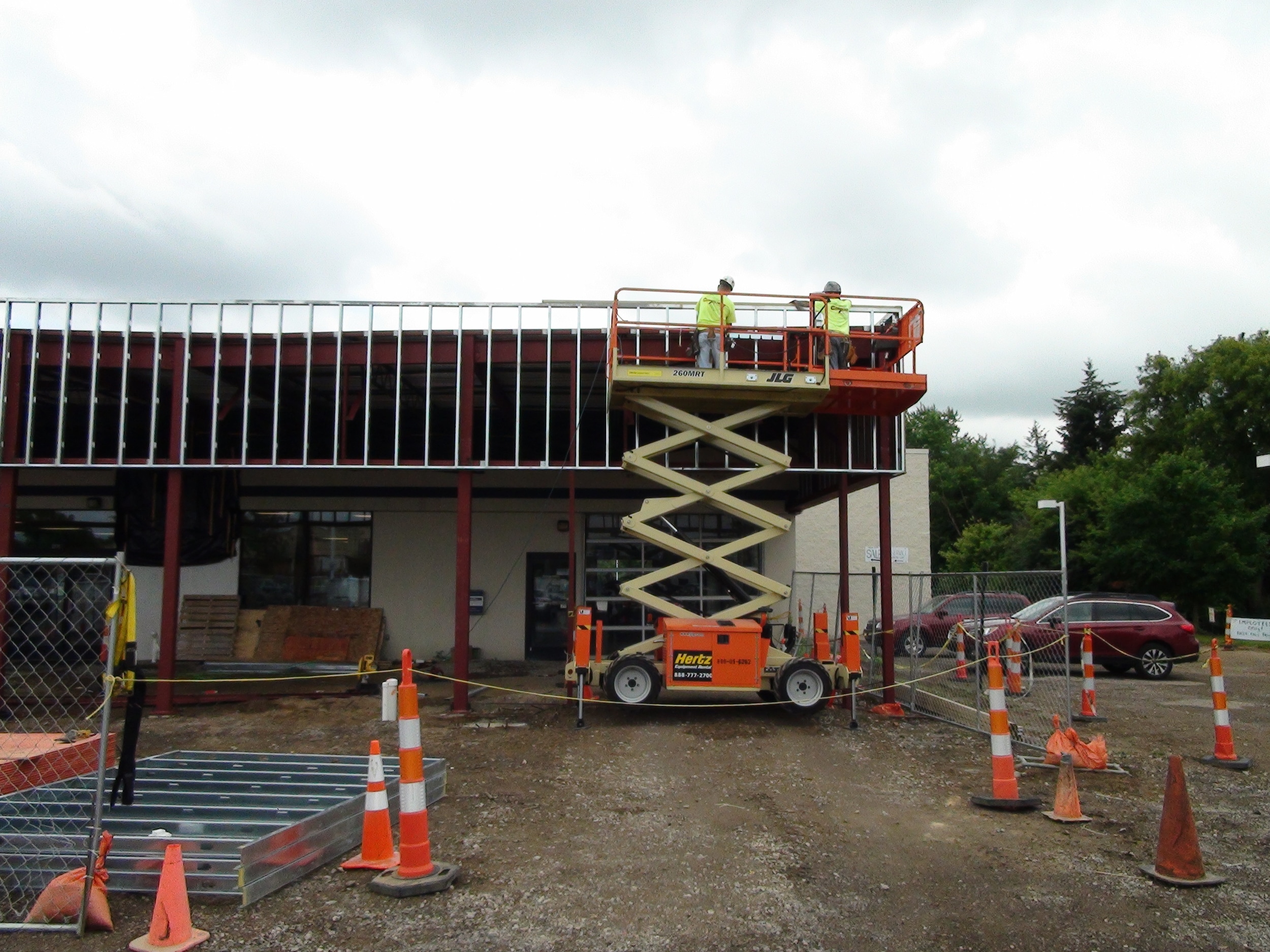 Here's pictures of our weeks 14-16! So much work has gone into our renovation and we're so excited to see it coming together. We can't wait for you all to enjoy our new space!
Here's pictures of week 16! You can see the front of the building finally starting to come together.